Norm Johnston Passes Baton To Group CEO; Steps Up To Tremor Board Position and Becomes U7 Client Council President
Today we announce Norm Johnston is stepping down as Unruly CEO and taking a seat on the company board, subject to approval at the company's upcoming annual general meeting (AGM). His final day is Friday.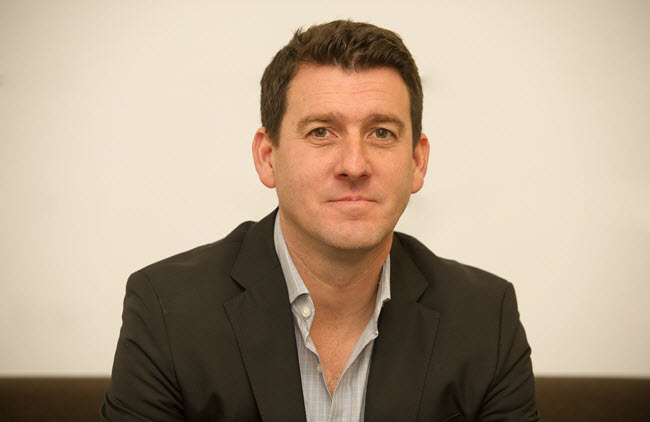 After two years in charge, Norm will now hand over the baton to Ofer Druker, CEO of Tremor International.
He has also been appointed as the president of our U7 Client Council, which encourages the world's biggest advertisers, agencies and publishers to play an active role in shaping the future of digital marketing for the better.
As a board member and the newly-appointed president of the U7, Norm's experience, knowledge of the industry and key contacts will be essential as we continue to help drive the integration process forward and support the company's mission to make advertising better. Below is an email Norm sent to Unruly employees this week:
Hi everyone,
After more than two years, it's time for me to finally hand over the Unruly CEO baton to Ofer and our newly-combined leadership team. It's not exactly goodbye as I will continue to support Tremor and Unruly, just not as CEO but as a non-executive board member, which means I will still be rooting for all of you on the sidelines — perhaps sometimes even in the scrum itself! I will also continue to play an active role as the newly-appointed president of the U7, which I'm very excited about.
I want to first thank Sarah Wood. Taking over from Sarah back in April of 2018 was never going to be easy! She's such an inspirational, visionary leader, and I can't thank her enough for all her efforts in supporting me during the transition and beyond.
I also want to thank Rebekah Brooks, who has been such an awesome source of guidance and support, not only for me but also Unruly overall. Thankfully, she will continue that support as a fellow Tremor board member – and as a leader within News Corp. That's because, in addition to my Tremor board role, I'm going to be joining the News Corp team as Head of Global Advertising Strategy, leading News' efforts to build better advertising products, solutions and partnerships.
I would also like to thank my Executive Team for their support as we explored our options for the future. Thank you, team. And, most importantly, I want to thank ALL of you. I'm incredibly grateful to each one of you for your hard work, tenacity, creativity and dedication to the Unruly cause. I will never forget it.
From day one, my ambition was always to take our mission to create a better advertising industry to a bigger and broader stage. What we do is simply too important to the future of the advertising business.
I'm pleased we found such a great home with Tremor, who in such a short time have already rapidly accelerated and realized so much in our roadmap.
So, while this chapter of the Unruly story ends, an exciting new one begins. Unruly 2.0, powered by both Tremor and News Corp, has huge potential. Our integrated ad tech stack is full of the best from each company and will enable us to build new products and features faster than ever before.
We now compete on a much bigger playing field with the industry's most compelling portfolio of video formats, including CTV/OTT and mobile in-app. With these new formats, we can now scale EQ to new devices and new frontiers.
Our full ad tech stack (DSP, SSP, DMP) enables us to provide more attractive, bespoke and flexible commercial and product solutions to advertisers. All of which means we can now fully realise the needs of our U7 Client Council and our global advertising partners.
Friday will be my last day as CEO. Thank you to all of you wonderful PANDAS for your support, guidance, and feedback…even when tough. Thank you for the awesome parties, the laughs, but most of all your passion. Don't ever lose that. Keep fighting the good fight.
Best
Norm