What great advertising feels like
About Unruly
At Unruly, we aim to uncomplicate the world of video and CTV advertising. As one of the most trusted ad tech platforms in the industry, our fully integrated end-to-end tech stack, unique proprietary audience data, and dynamic creative solutions help deliver superior monetisation opportunities for broadcasters and publishers, and drive brand performance for advertisers globally.
We are proud to be part of Tremor International, working towards a collective vision: To shape the technology that makes more possible.
UNpicking Digital Advertising is a podcast series hosted by Unruly, featuring some of the biggest names in digital advertising including members of our exclusive client council – the U7. Each month you will hear from an industry expert about the topics that matter in the quest to make digital advertising work for consumers, brands and publishers.
Our Solutions
​A premium, global advertising platform for all screens and formats, including CTV, In-App and Instream.
Supercharge your audience targeting and supply through proprietary TV Intelligence data sets and more–all accessed directly through our DMP.​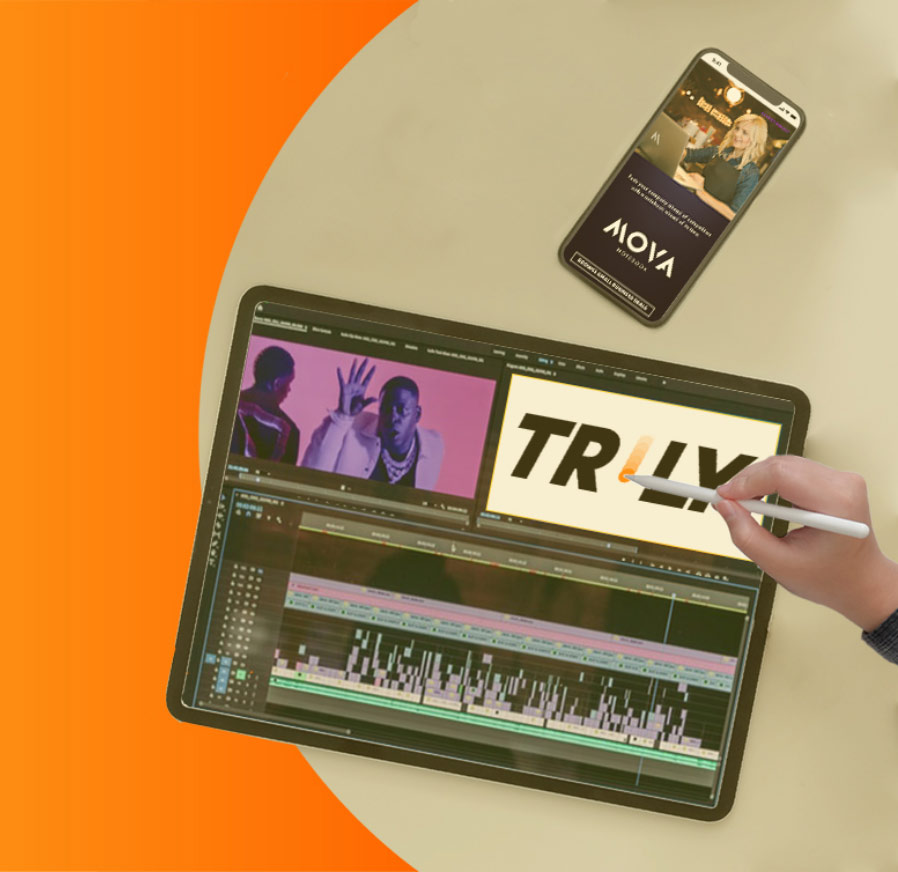 Our in-house creative studio, Tr.ly, creates, optimizes and enhances creative assets to help brands and agencies engage their key audiences across all screens.​
We work with some of the world's biggest advertisers and publishers including…​
Transforming digital advertising for the better
Our brand and agency-led council, the U7, meet regularly to shape the future of digital marketing and engage the advertising community in discussions around the health of our industry. We are also founding member of the WFA's Global Alliance for Responsible Media.
What's new?
Acquisition is expected to create one of the most compelling and scaled CTV and video end-to-end platforms in the market Transaction expands Tremor International's self-service DSP, CTV, and video reach, while creating new technology and partnership opportunities, including the ability to integrate major linear capabilities Acquisition is expected to drive accretive financial growth within first twelve months of completion Company to host conference call at 6:00 AM/PT, 9:00 AM/ET, and 2:00 PM/BST on July 26, 2022 NEW YORK, July 25, 2022 — Tremor International Ltd. (AIM/NASDAQ: TRMR) ("Tremor" or the "Company"), a global leader in Video, Data, and Connected TV ("CTV") advertising offering an end-to-end technology platform that enables advertisers to optimize their campaigns and media partners to maximize yield on their digital advertising inventory, today announces that it has entered into

Partnership has seen 200%+ increase YoY in Unruly-generated revenue June 16, 2022 – LOS ANGELES – TMB, the leading community-driven entertainment company with brands like FailArmy, Family Handyman, People Are Awesome, Reader's Digest, Taste of Home, The Healthy, and The Pet Collective, today announced the selection of Unruly, a leading Connected TV ("CTV") and video advertising platform, and a part of the Tremor International end-to-end advertising platform, as a preferred SSP. Since the formation of their partnership, Unruly has driven a more than 200% increase YoY (2021 vs 2022) in revenue for TMB, attributed to PMP deals set up in Unruly's CTRL platform and increased demand driven by both Unruly's sales channels and the Tremor Video DSP, the demand side of Tremor International's end-to-end platform. TMB continues to

April 19, 2022 – New York – Tremor International (AIM/NASDAQ: TRMR), a global leader in video and Connected TV ("CTV") advertising, offering an end-to-end technology platform that enables advertisers to reach relevant audiences and publishers to maximize yield on their digital advertising inventory, and Fyllo, a leader in compliance-first SaaS solutions for highly regulated industries, today announced the next stage of their partnership, designed to enable advertisers to reach premium, high-spending and engaged consumers across all screens, including programmatic video and CTV. Through industry-leading data science and audience enrichment, Tremor International and Fyllo have created unique audience segments that fuse Tremor's high-reach TV viewership data from up to 44 million US households – spanning broadcast, cable, streaming and ad content – with Fyllo's offline-sourced, deterministic Cannabis & CBD purchase
Welcome to the Unruliverse
Come and join our team of Unrulies doing amazing things around the world.​