Reach and Measure TV-Viewing Audiences with Precision and Scale
Cross-Platform Activation for
Today's Fragmented TV Landscape
TV viewership data has become the preferred currency for accurately reaching TV-viewing households, but with a growing number of disparate datasets available, it's become a challenge to control duplication. In leveraging our TV Intelligence solution, brands are able to holistically and accurately measure their open web campaigns.

The Power of TV Intelligence for Advertisers
Available through both the Unruly SSP and the Tremor Video DSP, TV Intelligence is made up of an expansive dataset inclusive of Set-Top Box (STB) data, exclusive ACR data from VIDAA operating systems, and cross-screen panel data.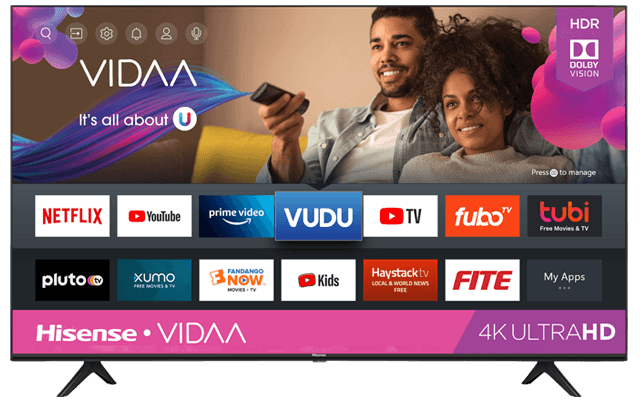 Key Benefits
EXTENSIVE SCALE: TV viewership data captured from a nationally representative footprint of 44MM US Households

TARGETING PRECISION: Blended TV data allows for multiple targeting options

ADVANCED CUSTOMIZATION: Near limitless audience segment customization options to align with campaign goals

ACTIONABLE INSIGHTS: Suite of fully customizable measurement solutions including cross-platform reach and frequency to validate performance

END-TO-END TECHNOLOGY STACK: Our platform supports flexible activation, efficient pricing, and greater control over media quality

DEDICATED SUPPORT TEAM: Proven experience curating, activating, and measuring TV audience targeted campaigns for brands
Activation Tactics
REACH NEW AUDIENCES: Target viewers of non-ad supported content

EXTEND REACH: Suppress audiences who have already been exposed to your campaign on linear TV

INCREASE FREQUENCY: Retarget viewers exposed to your brand ad on linear TV

COMPETITIVE CONQUESTING: Expand your audience by targeting viewers exposed to competitors' TV ads

TENTPOLE EVENT ALIGNMENT: Reach viewers of tentpole events to drive brand association
Customized Measurement Solutions
Campaign Performance
TV Reach & Frequency Analysis
Cross-Device Attribution
Incremental Reach (CTV vs. Linear)
Website Engagement
Foot Traffic Attribution (TV + Digital)
TV Tune-In Attribution
Next Day Premiere Insights