Indiana Jones And 3D Phones: 6 Branded Vines You Should Watch Right Now
Brands have recognized the influence of short form video as a way to engage and attract an audiences online. But which advertisers are coming out on top in their head-to-head battles for bite-sized consumer attention?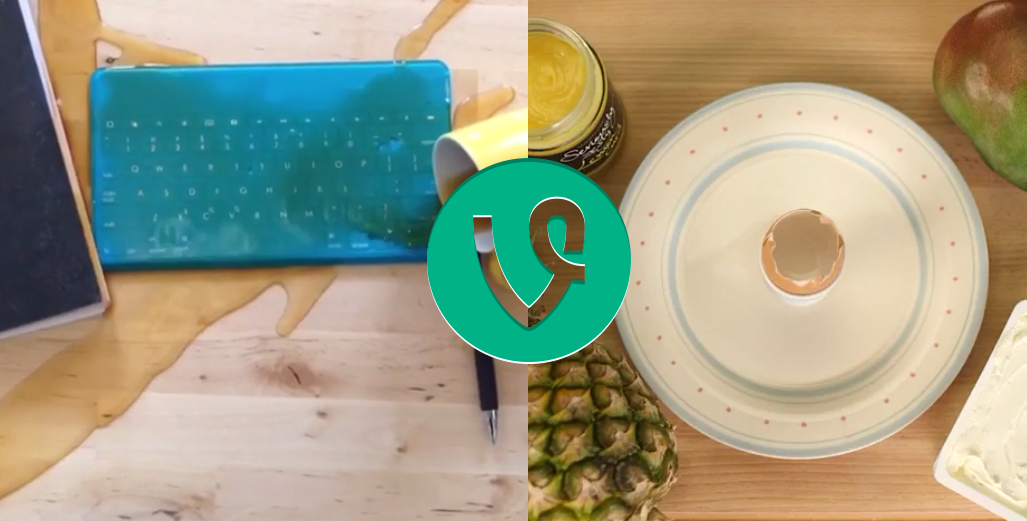 With just 6 seconds to impress, creativity is key and we've rounded up this week's 6 best branded Vines to show you how it's done.
In this week's round-up, we have coffee-proof keyboards and special effects from Disney Parks.
Enjoy!
6. Logitech
Logitech takes to Vine to quickly demonstrate how spills are no problem with the portable Keys to Go Keyboard. We have to admit it looks pretty damn cool, especially for those of us who are more on the messy side!
5. Puma
Puma's signature athlete Mario Balotelli tests out the evoPOWER Accuracy Boots. Perhaps these will help him improve his goal ratio for the rest of the season.
4. Waitrose
Waitrose gives a sweet alternative to everyone's favourite breakfast classic. We can't wait to try this!
3. HTC
It just takes a little thinking outside the box. We love how HTC used an optical illusion to turn this Vine 3D.
2. ESPN
When pro golfer Bubba Watson decided to take a break from the green and play some ping-pong with his driver the results were epic. This Vine has been shared so many times (9,466) it's even made it onto the upper echelons of the Unruly Viral Video Chart !
1. Disney Parks
Disney Parks has absolutely nailed it with a few sneaky special effects to give this little cutie some movie-like Indi skills. Yee-haw!