What great advertising feels like
About Unruly
At Unruly, we aim to uncomplicate the world of video and CTV advertising. As one of the most trusted ad tech platforms in the industry, our unique proprietary audience data and dynamic creative solutions help deliver superior monetisation opportunities for broadcasters and publishers, and drive brand performance for advertisers globally.
We are proud to be part of Tremor International, working towards a collective vision: To shape the technology that makes more possible.
UNpicking Digital Advertising is a podcast series hosted by Unruly, featuring some of the biggest names in digital advertising including members of our exclusive client council – the U7. Each month you will hear from an industry expert about the topics that matter in the quest to make digital advertising work for consumers, brands and publishers.
Our Solutions
​A premium, global advertising platform for all screens and formats, including CTV, In-App and Instream.
A proprietary suite of data-driven ad solutions designed to supercharge brand performance across the entire campaign lifecycle.​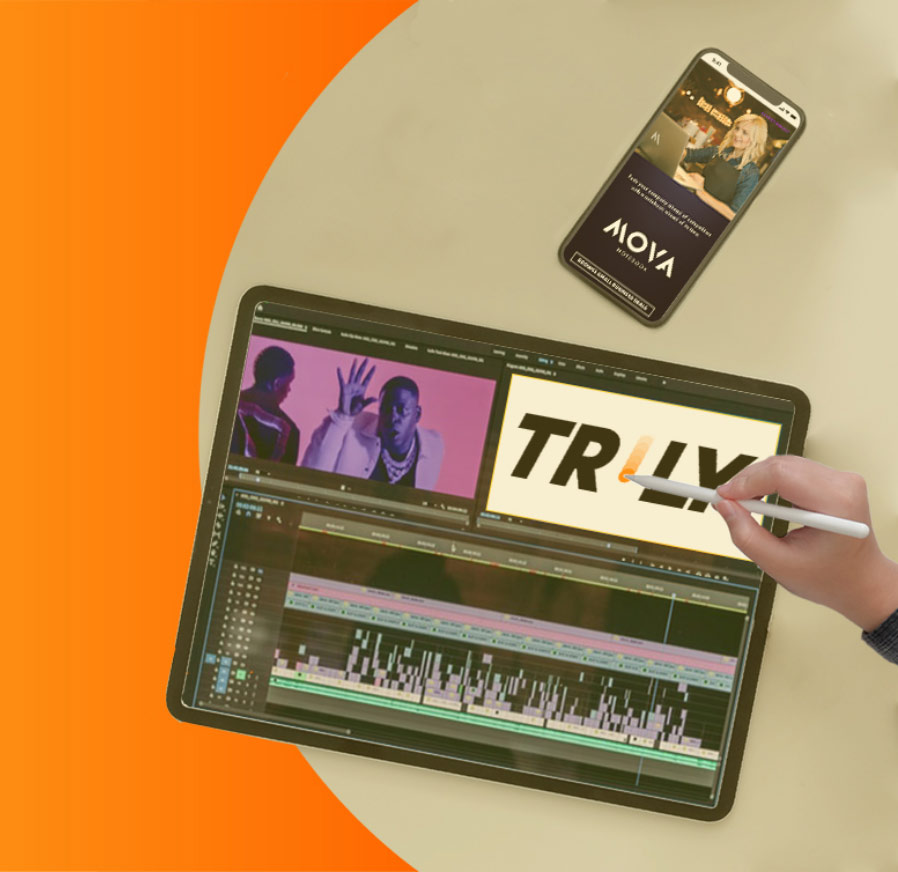 An in-house studio that creates, optimizes and enhances creative assets to help brands and agencies engage their key audiences across all screens.​
We work with some of the world's biggest advertisers and publishers including…​
Transforming digital advertising for the better
Our brand and agency-led council, the U7, meet regularly to shape the future of digital marketing and engage the advertising community in discussions around the health of our industry. We are also founding member of the WFA's Global Alliance for Responsible Media.
What's new?
Decision deepens trusted partnership spanning media and data integrations January 13, 2022 – VIDAA, a smart TV operating system and content platform preinstalled on most TVs manufactured by Hisense and other global Smart TVs, has selected Unruly, a leading global video and Connected TV (CTV) programmatic advertising platform, as its strategic Sell-side Platform (SSP), to enable global access to all of their video and native display media. VIDAA will also integrate Unruly's ad server, which is available through its October 2021 acquisition of Spearad, to enable greater efficiency and control over their CTV ad delivery with granular ad pod controls and targeting. Globally, the relationship between VIDAA and Unruly spans beyond a media relationship, following the October 2021 announcement that VIDAA's automatic content recognition (ACR) data will be

Global study shows top holiday ads forgo Covid-19 references, invoke nostalgia and gathering London – December 16, 2021 – Unruly, a leading global video and Connected TV (CTV) advertising platform, today revealed the most emotionally engaging holiday ads of 2021 using its content testing tool, UnrulyEQ, that measures consumer responses to video advertising. Unruly's global data shows holiday ads sparking high emotional responses include those from Disney, Wegmans, Frito-Lay, Coca-Cola, Tesco, Macy's, Australia Post, IKEA and McDonald's. The full list of global results can be found on Unruly's Holiday Ad Hub. As December 2020 approached, brands went out of their way to relate to the uncertainty of holidays amidst a global pandemic. Messages last year reflected the change in storied traditions and adaptability of consumers as they still attempted to bring

Standardized attributes across genre and rating segments enable scaled buying on premium video content, as spend moves from linear to digital LONDON, December 1, 2021 – Unruly, a leading global video and Connected TV (CTV) programmatic advertising platform, today announced the introduction of its content-level targeting solution that segments inventory based on publisher bidstream attributes that mirror linear TV buys, such as genre and rating. The solution brings standardization to the programmatic Over-the-Top TV (OTT) and CTV ecosystem, and will serve publishers who are increasingly looking to meet buyers' needs for contextual targeting opportunities, as spend moves from linear to digital environments. At launch, twenty-six segments are supported based on content attributes such as genre and rating. Unruly's proprietary methodology evaluates the direct publisher partner data and simplifies
Join the Unruliverse​
Come and join our team of Unrulies doing amazing things around the world.​