What great advertising feels like
About Unruly
At Unruly, we aim to uncomplicate the world of video and CTV advertising. As one of the most trusted ad tech platforms in the industry, our fully integrated end-to-end tech stack, unique proprietary audience data, and dynamic creative solutions help deliver superior monetisation opportunities for broadcasters and publishers, and drive brand performance for advertisers globally.
We are proud to be part of Tremor International, working towards a collective vision: To shape the technology that makes more possible.
UNpicking Digital Advertising is a podcast series hosted by Unruly, featuring some of the biggest names in digital advertising including members of our exclusive client council – the U7. Each month you will hear from an industry expert about the topics that matter in the quest to make digital advertising work for consumers, brands and publishers.
Our Solutions
​A premium, global advertising platform for all screens and formats, including CTV, In-App and Instream.
Supercharge your audience targeting and supply through proprietary TV Intelligence data sets and more–all accessed directly through our DMP.​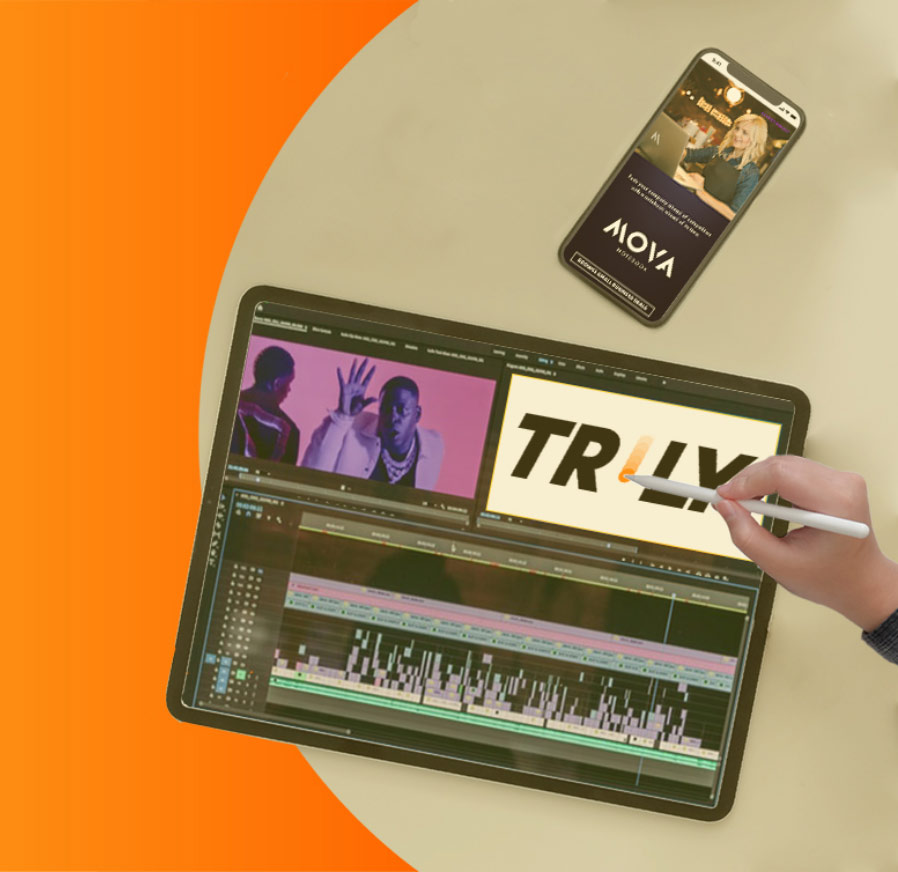 Our in-house creative studio, Tr.ly, creates, optimizes and enhances creative assets to help brands and agencies engage their key audiences across all screens.​
We work with some of the world's biggest advertisers and publishers including…​
Transforming digital advertising for the better
Our brand and agency-led council, the U7, meet regularly to shape the future of digital marketing and engage the advertising community in discussions around the health of our industry. We are also founding member of the WFA's Global Alliance for Responsible Media.
What's new?
April 19, 2022 – New York – Tremor International (AIM/NASDAQ: TRMR), a global leader in video and Connected TV ("CTV") advertising, offering an end-to-end technology platform that enables advertisers to reach relevant audiences and publishers to maximize yield on their digital advertising inventory, and Fyllo, a leader in compliance-first SaaS solutions for highly regulated industries, today announced the next stage of their partnership, designed to enable advertisers to reach premium, high-spending and engaged consumers across all screens, including programmatic video and CTV. Through industry-leading data science and audience enrichment, Tremor International and Fyllo have created unique audience segments that fuse Tremor's high-reach TV viewership data from up to 44 million US households – spanning broadcast, cable, streaming and ad content – with Fyllo's offline-sourced, deterministic Cannabis & CBD purchase

The concept of first ad slot targeting is not new. In fact, it's existed for decades in traditional, linear television environments. Brands that want their advertisements as close to the entertainment as possible have long been able to do so – thus maximizing brand awareness and their media investment. The challenge, however, is that this offering was not yet available in connected TV (CTV) environments, where consumers are continuing to shift their attention. 

Comscore's Predictive Audience solution will bring privacy-friendly and contextual audience curation to Tremor Video and Unruly campaigns.
Welcome to the Unruliverse
Come and join our team of Unrulies doing amazing things around the world.​